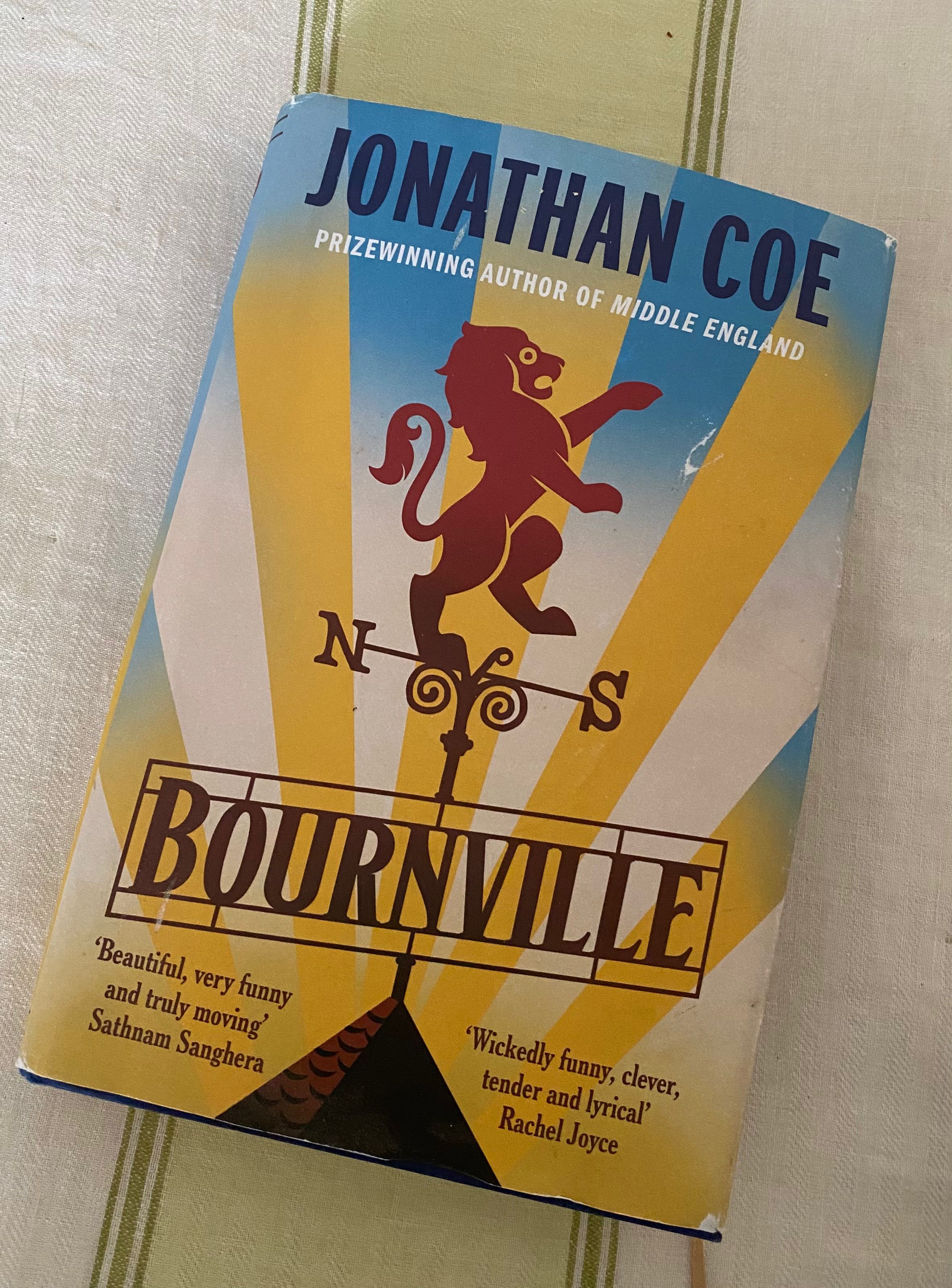 There is a wealth of information that tells us musicians how to "promote yourself", "find your audience" or "how to make it" -whatever that means- and more often than not it involves advice on how to shove yourself down peoples throats. Essentially I find it all very uncomfortable.
And then this strange thing happened.
I have always been a massive fan of the writer Jonathan Coe and I've read all his books - from What Carve Up! To his latest Bournville. There is something comforting yet strangely unsettling in his writing. He digs under the world we think we know with compassion, a sharp eye and wicked humour. So now I have professed my fandom you can imagine my delight, surprise and melancholy (to be explained) when Jonathan wrote to me about my song "Silence".
" Hi Florence, A word about your song, Silence. A couple of weeks ago I became slightly obsessed with this song. I was playing it constantly. I played it, in particular, on my car stereo as I drove from Birmingham to London through the Oxfordshire "
Those of you who have read Jonathan's latest book "Bournville" will know that Jonathan went to visit his mother near Birmingham after lockdown- finally they could physically be together. They talked for three hours "beneath the shade of the sunac tree" and at five o'clock Jonathan set off back home with a promise that he would return in two weeks. In his words:
" It's a drive that should take two hours, but I allow it to take three. I leave the motorway and make my way along small roads through the countryside of Oxfordshire in the evening sunshine. Recently I have become obsessed with a song called 'Silence', by a singer who records under the name Dos Floris, and I listen to it five or six times as I drive between green fields streaked with lengthening shadows."
Words falling like rain Words drifting away And then silence…
"The song (Silence) is full of beauty and mystery but also melancholy, and it suits my mood because there was something melancholy about that conversation with my mother, despite our joy at being together again."
Jonathan's mother was taken ill that same evening, paramedics misdiagnosed the severity of her symptoms and her family members were not allowed inside to see her. An unbearable cruelty that so many suffered during lockdown when screens and windows took the place of physical presence.
Words falling like rain Words drifting away And then silence
Jonathan's mother died the next day.
I'm not sure that this is my story to tell. Yet my song happened to become emeshed in someone elses story and then became part of their story which Jonathan was kind enough to share with me. As he told me, an artist can never control the associations that their work will accrue once it is freed into the world and that got me thinking that any manual on "how to make it" is totally redundant.
This made me believe more than ever that you must make what you love, what you believe in. Make the best thing that you can- that is all you can do.
Go for Pro-Motion: move forwards, seek out connections, be curious, be in love with life and the rest will take care of itself. Now all that is said, go and read the excellent book that is Bournville.